Brought to you by Intelisys

As featured in: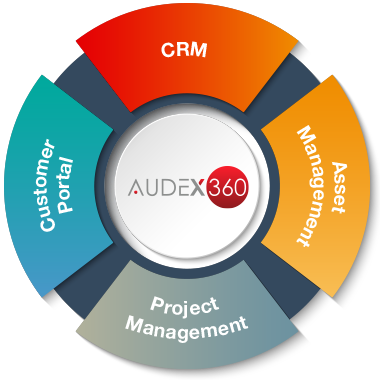 Audex 360 Goes Beyond the Typical CRM
You'll gain visibility into your sales, assets, and projects. Plus, you'll have the power to offer professional services with customer portals.
Dana Topping Introduces Audex360
Listen to Dana Topping explain how Audex 360 was designed with you in mind. See an overview of some of the key features of Audex 360 that will transform how you manage your clients and suppliers.
Watch our short video to hear how Audex 360 can support your business.
Save Time: Keep all prospects, customers, suppliers, contracts, and alerts in one searchable home in the cloud

Sync Information: From Intelisys' RPM instance to Audex 360.

Zero Learning Curve: Get started with fields already setup to match your telecom and cloud infrastructure and processes.

New Profits Center: Create a new MRR stream by giving your customers access their data within your platform with just the push of a button.
Fields & Workflows Preconfigured for your Telecom or Cloud Business
So you can begin using Audex 360 the day you sign up. Like right now.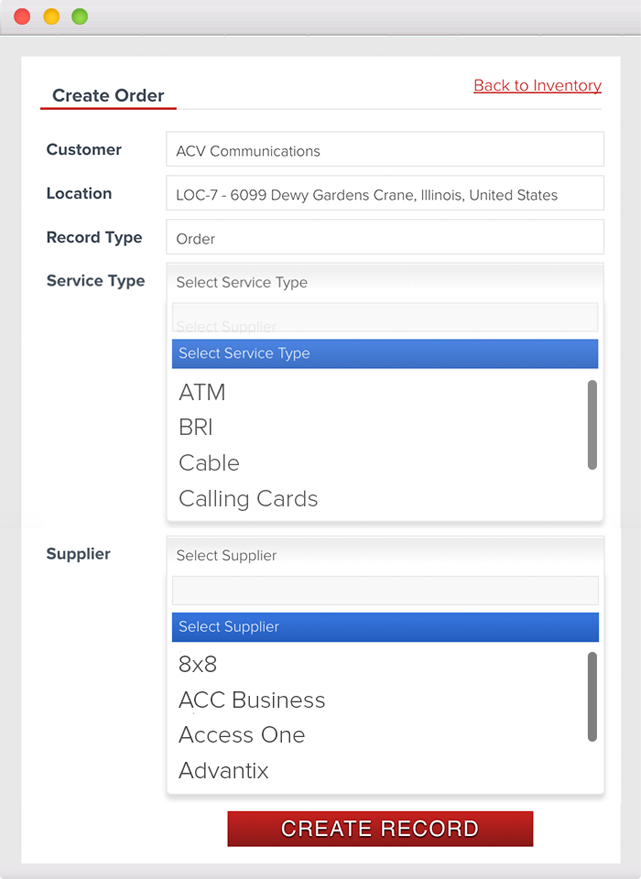 Manage Your Leads, Opportunities, Contacts, Suppliers, & Tasks
Keep track of every person and company your business interacts with.

It's quick and easy to input.

Find names in seconds with the search functionality.
Retain more Customers with Intuitive Alerts

Schedule alerts for each clients to warn you when contracts are about to expire for each service. You'll ensure you sign the customer up for 3 more years and keep revenues rolling.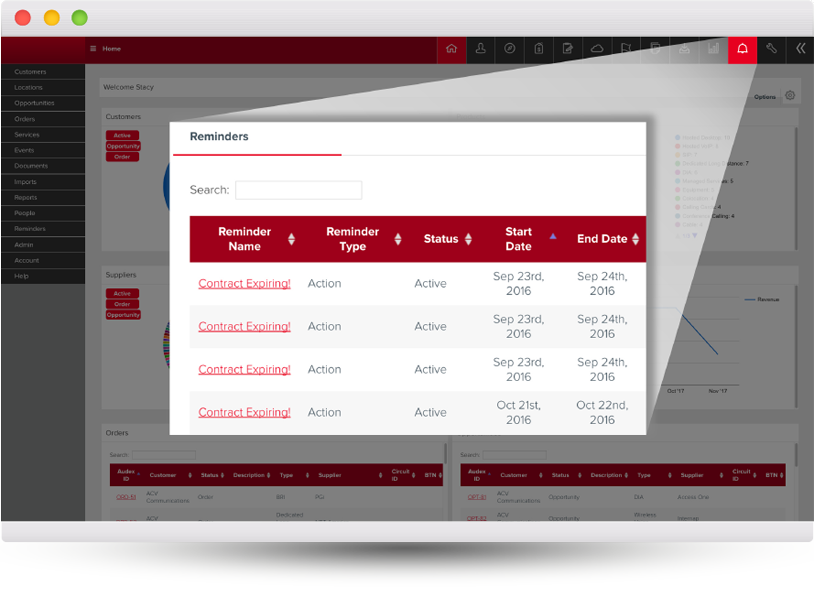 Create a New, HUGE Line of Monthly Revenue
Create portals for each of your customers with the push of a button.
Customers can see their assets, contracts, locations, and billings for every location.

Make your customer look good to their boss.

Bill them for the access to create a new line of revenue, and keep them sticky.
Pull Your Data From Intelisys' RPM with a Click
Pull information from Intelisys' RPM with the push of a button.

No double entry.

All information is right in front of you to make strategic decisions from.
Join the Audex 360 training team at scheduled times each month to get trained and get your questions answered as to how to best optimize Audex 360 to help your business grow.
or…
Contact our customer support team to get answers to your questions quickly and accurately. We'll even build your feedback into the new releases.

Get Started with Audex 360 Now
Grow through making smart business decisions with information right at your fingertips.

Get started quickly – 20 years of telecom, cloud & MRR functionality is already built in.

Save time and money. Pay only as you scale and see benefits.

Create a huge new line of MRR with almost no extra work, while making your customers happier and more "sticky".